Discover more from Peerlist Blog
New features, company news, commentary around the professional network, career, and proof of work.
Over 17,000 subscribers
Applying for a job? Here is your checklist!
There is plenty of nervousness you go through while applying for a job. To save you from the unending stress here is an effective solution.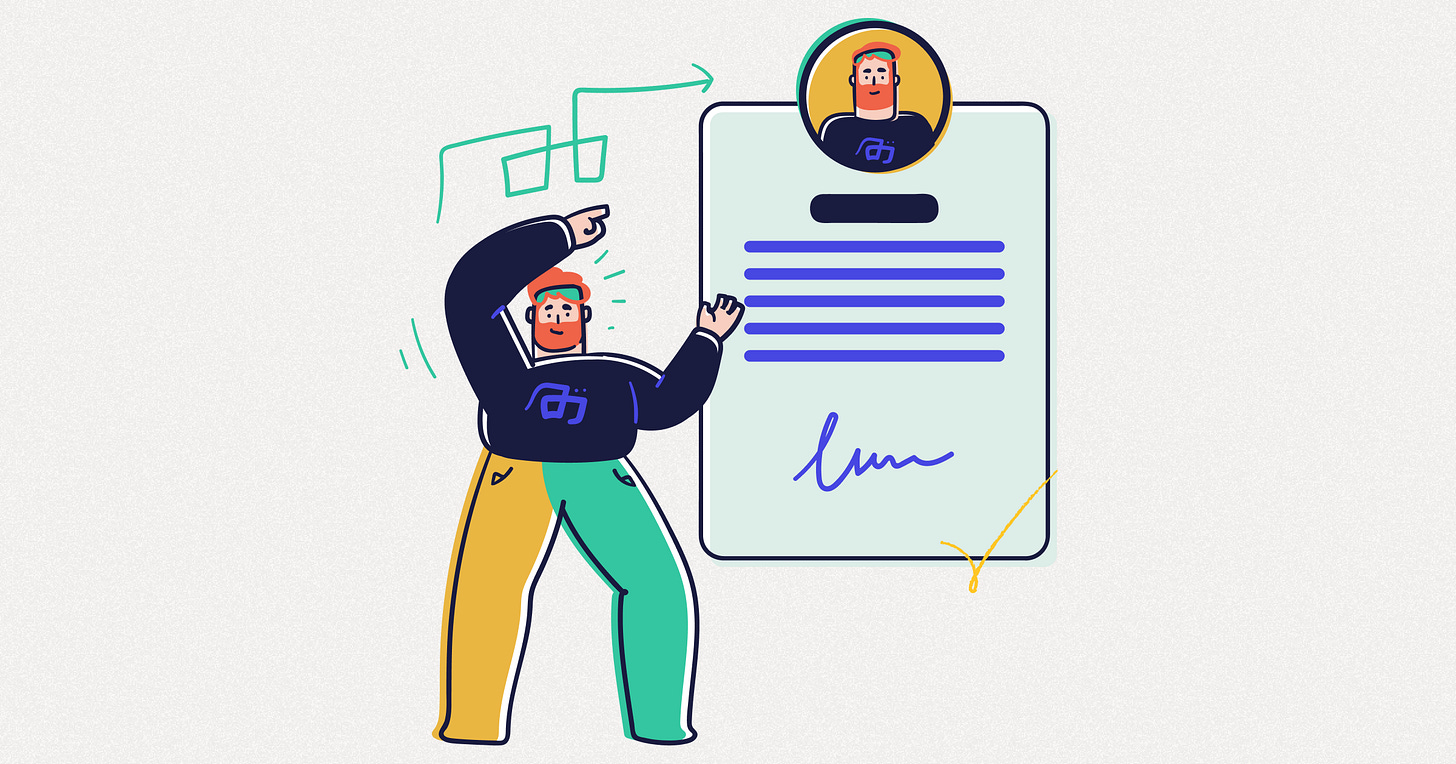 It's in our DNA to feel like everything will go against us when we take the first step. You must have gone through the same. Listening to different suggestions, getting new examples to follow daily and whatnot. But solution? To be honest, there is no specific solution. However, I have a checklist to help you find the areas where you need to make more effort.
Back in 2019, I made some serious mistakes while applying for an internship. For instance, I didn't prepare for the technical round. Why? Because HR confirmed that it was not a big deal. I still can't believe I thought that it was not a big deal. It's a big deal & it's always a big deal. That was the beginning only. I scheduled two different interviews in the 2 hours time difference. One meeting got postponed, and it was chaos.
Now you know that you are not alone; we all make some stupid mistakes to save you from making those mistakes again. I have come up with some suggestions!
A checklist before applying for a job:
There is plenty of nervousness you go through while applying for a job. At least you will not miss out on anything important. Here is a list for you.
But before that, select the field you want to apply for jobs in. Mark the companies. Go through the eligibility criteria. Research about the company. See what their typical work day looks like. Then move on to the checklist.
1. Job Application -
Update your resume according to the company & the job role you are applying for. Make sure to highlight those traits which go with the role. Your resume should highlight your strengths.
What do you think - resumes are dead? Check out - Resumes are dead, really? To find the updated version of a resume.
A recruiter asks you for your resume & proof of work, and you go and collect all the links to send them. The time & effort it takes make you more stressed because you don't want to mess up anything. It's a mess when you have to do it a few times daily for only one role. Think when you apply for different roles in different organizations. I can already feel the pain.
There is a solution for that -  Peerlist. A Peerlist profile can be used as a simple resume or a complete portfolio to showcase your proof of work.
Showcasing your work gives your profile an extra benefit to go forward in less time.
Just give 5 minutes and set up your profile and now you can go and prepare for other things you need to check before applying.
(a) Cover Letter -
Cover letters are essential to give a professional summary and to make an impression. Remember to personalize as much as possible. Don't forget your why, highlight how your skills can be helpful, and align with the role you are applying for.
If you have any references, don't forget to mention that in the mail as well.

Make sure to be precise.
Once you finish the cover letter, move forward with the second step.
2. Getting ready for the job hunt -
There is a 4 step research process for the job hunt.
Step 1 - Go to the companies' websites you admire and learn what they do; check out their career page for more information.
Step 2 - Get in touch with the existing employees of the organization.
Step 3 - Let them know your interest in the roles and ask them for the relevant networks & openings.
Step 4 - Cold DM.
Cold DMing means a direct and precise DM to the relevant senior stating what you find interesting about the organization and how your skills align with the current roles.
Job hunting has gotten easy for you. From finding to applying to talking to recruiters & scheduling meetings, you can do it all in one place - Peerlist. You will find verified job listings. Get noticed by recruiters by showcasing your work.
It's one step that takes more energy than one might think.
3. Make good use of the SWOT analysis -
Every time you go through any interview, the SWOT analysis targeted questions get asked. So before you go for any interview, make sure to analyze yourself. Learn about your strengths & weakness, opportunities you can have & threats you might want to face/avoid.

Doing this analysis will help you present yourself and the areas you need to work on. A real eye-opener before you get to know some harsh truths from the interviewer.

4. Retrospect -
Review what you have done till now. Take a break and go back to your profile to check out if you have missed out on anything. Is there any spelling, punctuation, or grammatical mistake there? Make sure to proofread it again after a day.
You might get a few different ideas; update your profile accordingly.
5. Networking -
It should be your first step, but I am listing it as last because you need to have something to support the backbone before you deadlift. Networking with the right people can open doors for some great opportunities. 70% of the hiring gets done internally by references & networking gives you the option to know about those openings.
Networking is your lifeline - read more about how it can help you.  
6. Be overprepared -
The journey from job hunting to getting hired is like an unpredictable adventure. And you can never be overprepared for adventures. Take every round seriously. Dress appropriately. Remember, everyone's time has value. Make sure to prepare thoroughly for the technical round - no, you are not stupid, but you need to brush up on your knowledge & skill.
Bonus #
Having good communication skills is a plus in any field -

From the first step of applying to the first day of the job, communication skills will require every step.

Do some practice in front of people to get comfortable.

Updating your social media accounts on time with the relevant information that can reflect your personality - gives an overview to the recruiters.

Double-check if you have attached the links, documents, etc.

Proofread. Proofread. Proofread.