Discover more from Peerlist Blog
New features, company news, commentary around the professional network, career, and proof of work.
Over 17,000 subscribers
📫 Introducing Peerlist Inbox
We are excited to announce the launch of Peerlist Inbox, our brand-new messaging feature. With Inbox, you can now easily communicate with other Peerlist users directly within the app.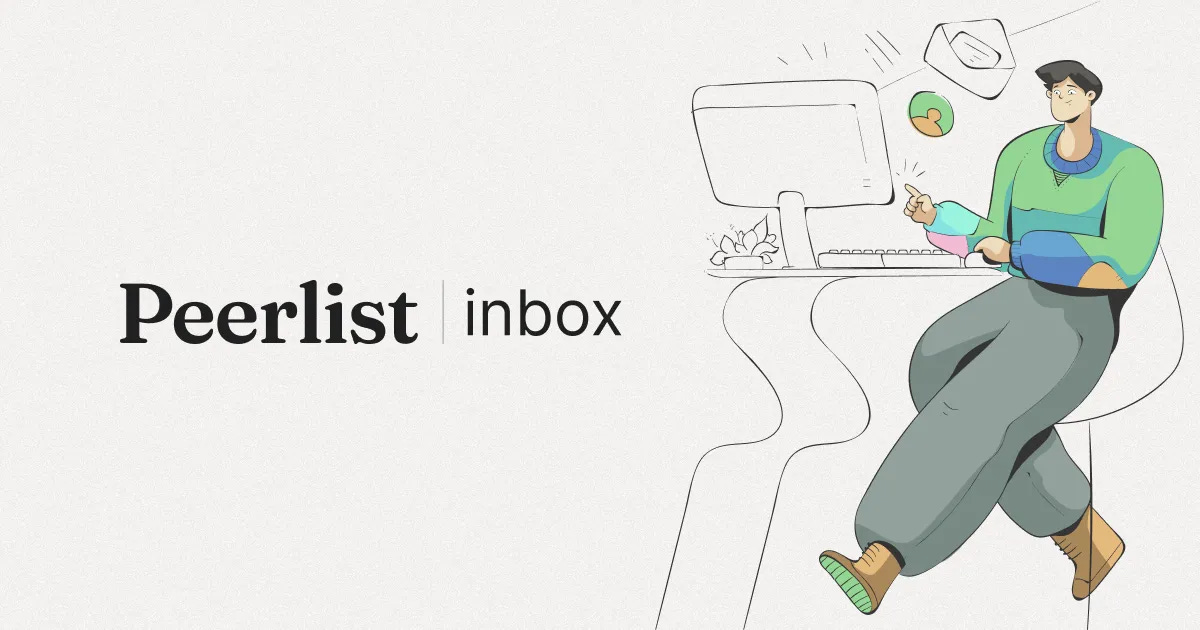 Exciting news, folks! Your voices have been heard, and we are thrilled to announce the most requested feature till now - the ability to directly message other Peerlist users!
Say goodbye to juggling multiple messaging apps or email accounts. With Inbox, you can easily stay connected with your peers all in one place.
To use Inbox, simply click on the message icon in the top left menu on the web and from the bottom navigation on mobile. From there, you can see all your conversations or start a new one by searching for a specific user.
We know how important it is to connect directly with other peers, and Inbox makes it easier than ever. So go ahead and try it – we can't wait to hear what you think!
ℹ️
The ability to send a new message is only available for users with verified work experience or education.