Discover more from Peerlist Blog
New features, company news, commentary around the professional network, career, and proof of work.
Over 17,000 subscribers
Introducing Peerlist Projects
Showcase your projects, case studies, and much more in a better way on your Peerlist profile.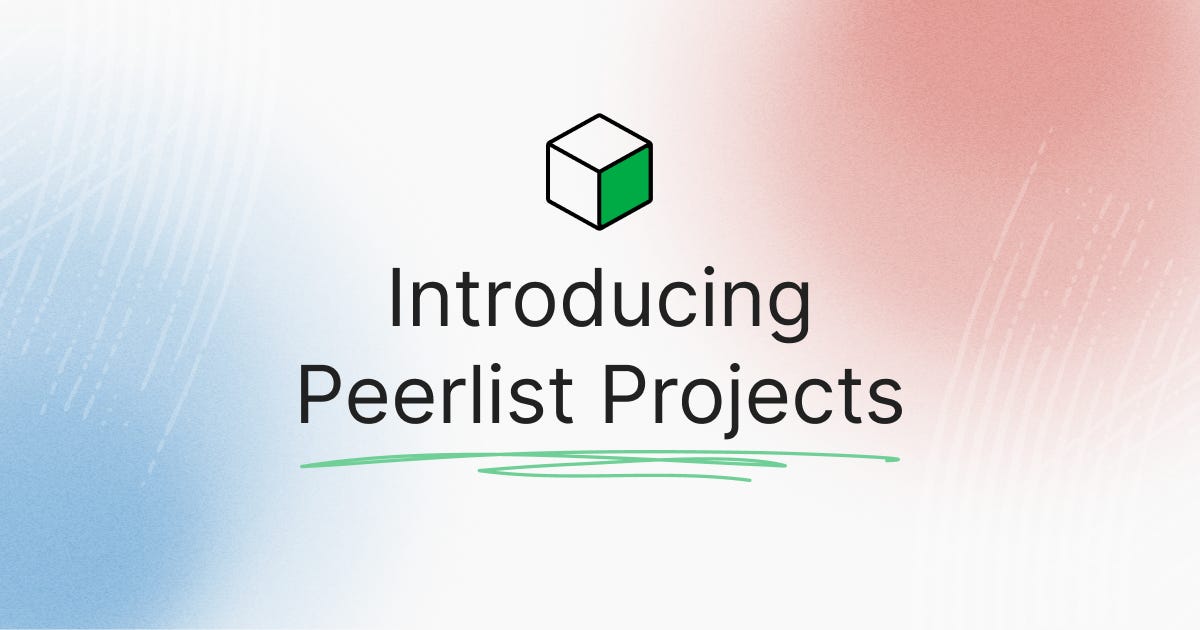 A side project, some case study, or a product teardown can act as proof of work, especially if you are a designer, developer, or product manager. But building a project or writing a case study is different, and showcasing it in the best possible way is totally different.
We had a small section to add projects to your Peerlist profile, but it had limitations. You could only add the project name, description (256 chars), and an image. It was minimal and wasn't adding much value to most of our peers.
So we spent some time with our Super Peers to understand how we could improve. And here we are with brand new Projects sections on your Peerlist profile. You can add your projects, case studies, product teardowns, and more to your Peerlist profile; most efficiently and effectively!
Here's the list of significant improvements to the projects section:
Reorder projects
Now you can showcase the best projects or finished projects 😉 on top. This was the most requested feature. We used to show the projects in the order they were added.
Description with a rich text editor.
It's important to talk about your project and tell a story. Sharing your projects' why, what, and how goes a long way. This also helps with the SEO of your project and your Peerlist profile.
Add your peers as collaborators.
Mostly a project is a collaborative effort, and highlighting your team who worked along with each other is the best way to appreciate them.
The project will also automatically appear on all the collaborator's Peerlist profiles!
Add keywords, tech stack and tools you used.
Most of the time, recruiters and hiring managers are interested in the tech stack and tools you used to build your project. This is proof of the skills you have!
We use these tags as keywords for SEO purposes as well. So it's valuable!
Enable discussion on your project.
You can start a discussion on your project page itself. One of the best ways to collect feedback, questions and engage with the community on your project!
---
Showcase
Here are some unique projects by our Peers!
---