Discover more from Peerlist Blog
New features, company news, commentary around the professional network, career, and proof of work.
Over 17,000 subscribers
Peerlist Partners With Lever 🎉
Peerlist partners with Lever to supercharge your recruitment. Now you can source the most credible candidates from Peerlist without leaving your existing applicant tracking system.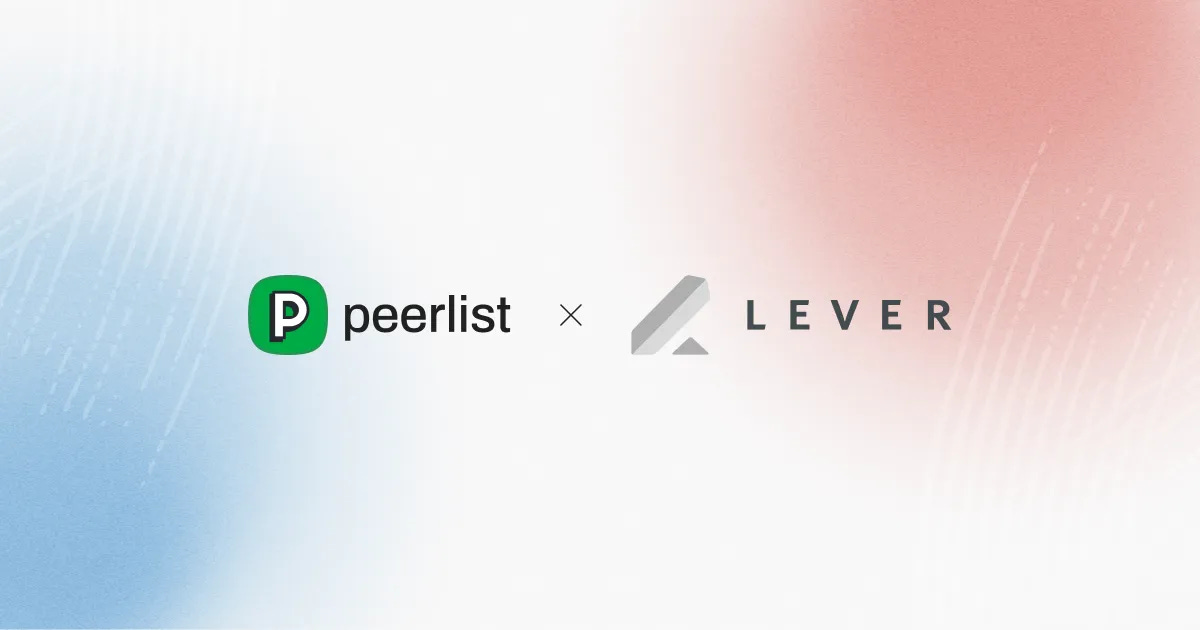 We're thrilled to announce that Peerlist partnered with Lever to accelerate your recruitment process.
What is Lever?
Lever is a top-rated applicant tracking system (ATS) used by many companies to manage their recruitment process, from posting and managing job listings to collecting applicants and moving them through the interview and offer stages.
Why this partnership?
Companies like CRED and Headout, who hire with Peerlist, use Lever as their primary applicant tracking system (ATS). One of the most hectic jobs for recruiters is managing job postings on multiple platforms. Recruiters are already overwhelmed by numerous hiring tools and platforms, and we do not want to add one more.
So to make the recruiter's job more convenient, we are introducing Lever integration with Peerlist. With Lever integration, recruiters can;
Sync jobs from Lever to Peerlist
Once you connect Lever with your Peerlist, we will automatically import all your existing job listings. And most importantly, we will keep them in sync.
Sync candidates with the Lever dashboard.
Candidates who Apply with Peerlist to your jobs will automatically sync with your Lever dashboard. So it becomes easy to manage and a seamless experience for you as a recruiter and for candidates.
Apply with your Peerlist profile.
It becomes absolutely painful to fill out the same information while applying for multiple jobs. But if you have a Peerlist profile, you can skip the lengthy application form and apply with your Peerlist profile in one click!
---
Not using any ATS?
No worries! You can post your jobs directly to the Peerlist job board even if you're not using any ATS. Peerlist Hire supports a simple workflow to post jobs, manage job listings, and manage applicants.
💚
Want to hire with Peerlist? Here's how you can get the Recruiter Profile.