Discover more from Peerlist Blog
New features, company news, commentary around the professional network, career, and proof of work.
Over 17,000 subscribers
Showcasing Your Skills: The Benefits of Adding Side-Projects to Your Professional Networking Profile
Why should you add a project to your Peerlist profile?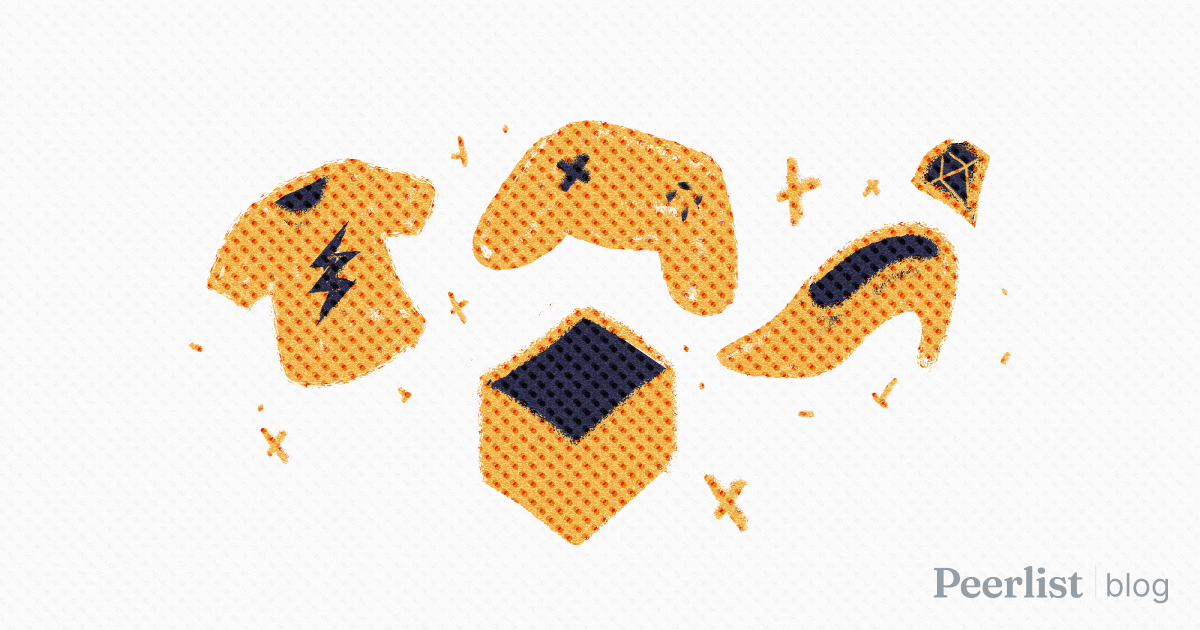 Buckle up, because networking is not just a trend - it's an essential skill that will take you places! No matter where you are in your career journey - whether you're a recent grad, mid-career pro, or seasoned professional - networking with peers and industry professionals is the ultimate game-changer.
We can't stress enough how important it is to connect with other professionals in your field. By tapping into the power of networking, you'll gain access to an incredible wealth of knowledge, expertise, and resources that can help take your career to the next level.
The one way to connect with like-minded people is by building something cool - who share similar interests and goals!
At Peerlist, we decided to provide the ability to add a project to your profile - because, out of everyone, we understand the significance of building side projects. After all, Peerlist was a side project.
Side projects make your portfolio stronger. Side projects help in showcasing skills in real-time.
A side project exists so you can learn, have fun, and build up your resume as the by-product. But why should you add it to your Peerlist profile?
Keep reading to understand how showcasing projects on the Peerlist profile is the way to complete the loop by getting feedback from your peers.
Showcasing your skills & abilities
Adding a project to your Peerlist profile can help you showcase your skills and experience to potential employers or clients.
When you add a project, you can provide details about the project's scope, your role in the project, and the outcome. This information can help others understand your capabilities and expertise.

It can show your ability to work on complex projects, manage deadlines, and collaborate with team members. By showcasing your skills and experience, you can stand out from other professionals on the platform and increase your chances of being approached for new opportunities.

When you add a project, you can highlight the challenges you faced, the solutions you developed, and the results you achieved. This information can provide valuable insights into your thought process, problem-solving skills, and decision-making abilities.

This also helps in building your portfolio and showcasing your improved technical skills.

You can increase your visibility on the platform and attract new connections.
Networking and Opportunities
Adding a project that showcases the skills that you have mentioned on your profile can give a better understanding of your work and experience to anyone who visits your profile.
You can increase your chances of connecting with individuals who have similar backgrounds, expertise, or interests. These connections can lead to new collaborations, partnerships, or even job opportunities.

Additionally, by connecting with like-minded professionals, you can expand your knowledge, gain insights, and explore new areas of interest.
Self Learnings
Adding a project to your Peerlist profile can help you keep track of your accomplishments and progress.
When you add a project, you can update it with new information, such as milestones achieved, challenges overcome, or lessons learned.

By doing so, you can create a record of your professional growth and development over time. You can use this record to reflect on your past experiences, identify areas for improvement, and set new goals for the future.
Feedback and Support
Peerlist provides a space for users to give feedback and support for projects.
By adding your project to Peerlist, you can receive valuable feedback and support from the community, which can help you improve and grow your project.

Now, you can launch your project in Peerlist Project Spotlight and get feedback from the community.
Build Online Presence
Adding a project to your Peerlist profile is a simple and effective way to enhance your online presence.
Adding a project can create a more dynamic and engaging profile that showcases your skills and experience.

You can provide a more comprehensive picture of who you are and what you have to offer.

By having a more engaging profile, you can increase your chances of being noticed by potential employers or clients.
---
Peerlist projects can be a powerful tool to strengthen your portfolio and enhance your professional skills. As thousands of people visit these projects daily, it is an excellent opportunity to showcase your abilities and gain recognition for your work.
Are you convinced yet? Check out amazing projects that have inspired us to make this available for everyone!